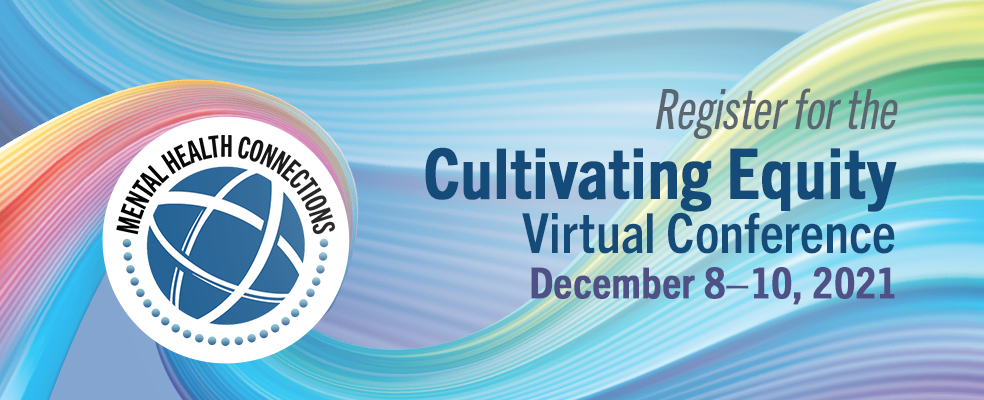 It is time to register for Mental Health Connections: Cultivating Equity, the second digital conference hosted by NBCC and Affiliates, which will take place Dec. 8–10. This year's event will celebrate individual, community, cultural, and national differences, with a focus on counseling in a variety of international settings, associated social and cultural challenges abroad and domestically, and how they affect mental health worldwide.
One of the core beliefs in the NBCC Creed is that access leads to equity. NBCC's international capacity-building efforts help expand mental health care services to reach underserved and never-served populations by promoting counseling professionalization and expansion of mental health access. The International Capacity Building (ICB) Department offers a variety of programs and collaborates with regional and national organizations as they create their credentialing policies, assessment methods, and training requirements to meet the needs of their populations.
"The need to strengthen mental health capacity building is relevant in all parts of the world," says Eugenie Yang, International Program Manager of the International Capacity Building Department. "This monumental effort requires the time, space, and understanding of all individuals. Nevertheless, ICB hopes to make a positive start through our annual international digital Mental Health Connections conferences. This year, our topic of Cultivating Equity will allow mental health professionals to learn from each other on the impact of equity in their cultures."
The keynote presentation on Dec. 8, "Mental Health Within Indigenous Communities: Cultivating Equity Through Connection and Collaboration," will be delivered by Julie Yliniemi, PhD, MPH, NCC, LPCC, and Theda NewBreast, MPH. Dr. Yliniemi is an Anishinaabe and an assistant professor at Arkansas State University who has worked in education and mental health for 20 years. She is also a former NBCC Foundation Minority Fellowship Program Fellow. NewBreast was born and raised on the Blackfeet Reservation in Montana and is a founding member and master trainer/facilitator for the Native Wellness Institute. She has worked with more than 500 tribes in 34 years on proactive healing from historical trauma, post-traumatic growth, mental health healing, and sobriety/recovery.
Ana Lilia Villafuerte Montiel, PhD, a full-time professor and clinical supervisor at Universidad Iberoamericana, will deliver the keynote presentation on Dec. 9, "Clinical Supervision in Mexico: Its History and Outcomes." Dr. Villafuerte is the liaison between the ICB Department and the Mexican Association for Counseling and Psychotherapy.
"The 2020 Mental Health Connections conference highlighted the work of counseling leaders from around the world and featured NBCC international partners and volunteers. This year, with the addition of a call for proposals, we are delighted that the 2021 conference has greatly expanded," says Dr. Wendi Schweiger-Moore, Director of International Capacity Building. "This year's agenda will include counseling leaders and important research, training, and clinical work from counselors and other mental health professionals from around the world and across the U.S. engaged in building relationships across cultures, providing opportunities for professionals and students to build cultural humility, and featuring clinical work and research from a multicultural and collaborative standpoint."
All proceeds for the conference will support NBCC's Mental Health Facilitator program by funding grants that build global mental health capacity through localized trainings. Because the event includes breakout sessions and some sessions will take place simultaneously, participants will be able to view recordings and obtain additional continuing education hours for two months. The conference offers up to 29 total continuing education hours.
Registration is $99 USD. See the full list of presenters and sessions and register here. Registration closes on Dec. 3 at 11:59 pm EST.