nbcc-announces-its-new-board-member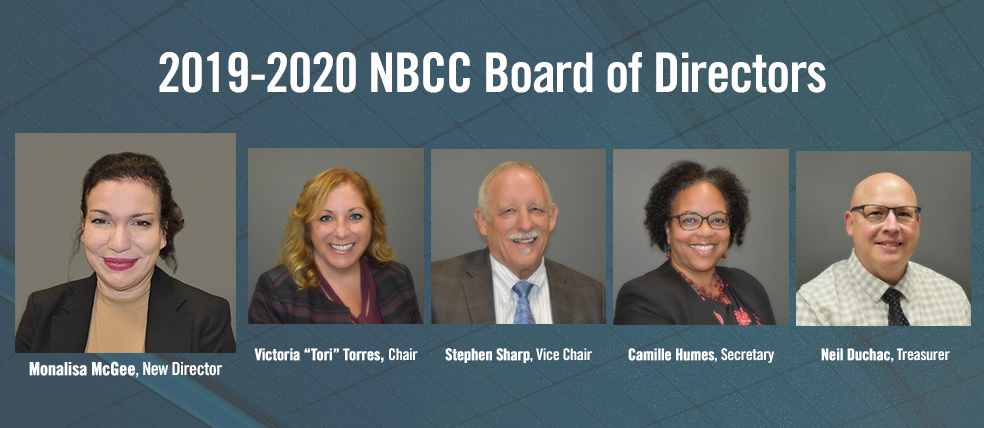 NBCC and Affiliates welcomes Monalisa McGee, PhD, NCC, MAC, LPC, CPC, LMHC, LMHP, to the 2019–20 Board of Directors of the National Board for Certified Counselors.

Based in Omaha, Nebraska, Dr. McGee is a leading administrator and consultant in the human services field. She has developed and implemented a variety of grants and federal earmarks for the growth of community-based services for marginalized citizens. A member of the counseling faculty of University of Phoenix and an adjunct professor at the University of Nebraska's Public Policy master's and doctoral programs, Dr. McGee has also led efforts in mental health curriculum redesign and program accreditation.

Dr. McGee is a board certified counselor (NCC), licensed mental health practitioner (LMHP), licensed professional counselor (LPC), and Master Addictions Counselor (MAC). For more than 15 years, she has supported de-institutionalization efforts and conducted extensive grant writing and research on public policy, governmental affairs, and human services. Dr. McGee is also a governmental relations consultant for the American Network of Community Options and Resources (ANCOR).

Dr. McGee served as Senior Policy Analyst and Governmental Affairs Director for Mosaic, an organization that helps those with intellectual disabilities, and is a former director of Bellevue University's graduate Human Services program. She served as president of the Nebraska Association of Service Providers and was a member of the Lutheran Services of America Disabilities Network Policy and Advocacy Team. She also served on the Nebraska Board of Health's Mental Health Practice Board and was director of the Gentle Teaching Institute.

Dr. McGee received her bachelor's degree from the University of Nebraska and her master's from Creighton University, where she was named an Outstanding Minority Graduate Student. She received her PhD from the University of Nebraska-Lincoln.

The Executive Committee of the NBCC Board for 2019–20 includes: Victoria M. "Tori" Torres, NCC, ACS, BC-TMH, LPCS, as Chair; Stephen R. Sharp, PhD, NCC, LCMHC, LCPC, as Vice Chair; Camille Y. Humes, EdD, NCC, LPC, I/ECMH-C, LCPC, as Secretary; and Neil E. Duchac, DrPH, PhD, NCC, ACS, HS-BCP, LPC, as Treasurer.
---
Share On Social Media:
---
Read more articles