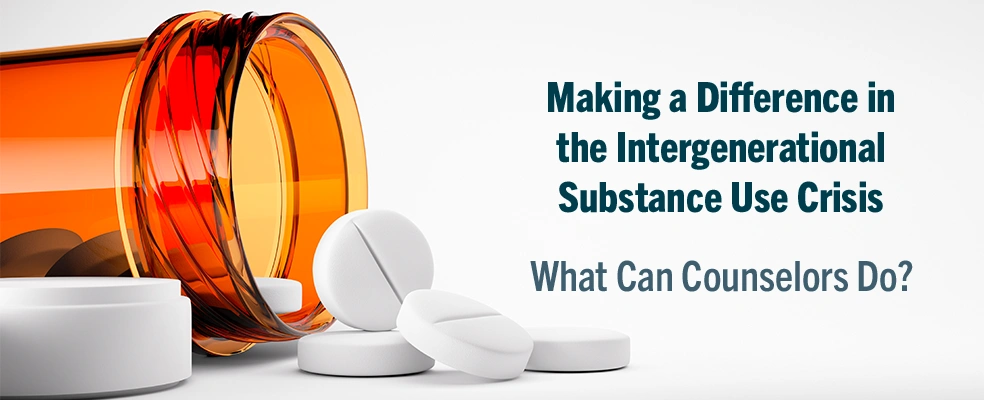 The United States is in the midst of an epidemic within a pandemic, with addiction and overdose deaths increasing during COVID-19. This is largely due to the opioid crisis that began in the late 1990s, with hundreds of thousands of lives lost since to overdoses and countless more suffering from the impacts of addiction.
Death rates from opioid overdoses continue to climb. In November 2021, the Centers for Disease Control and Prevention (CDC) announced that the United States surpassed 100,000 overdose deaths from April 2020 to April 2021. Economists from the CDC have estimated that the cost of the combination of people with opioid use disorder and people who died from overdoses in the United States topped $1.3 trillion in 2020.
The Crisis Knows No Boundaries
As many experts have observed, the opioid crisis is affecting all demographics. Among people age 15 and over, adults age 35–44 had the highest rate of drug overdose deaths in 2019.
A study published in the Journal of Adolescent Health estimates a total of more than 84,000 years of life lost in 2020—up 113% compared to 2019—from unintentional overdoses among adolescents age 10–19. Older adults are also experiencing an explosion in fatal opioid overdoses.
Addressing the Crisis Through Public Policy
A White House fact sheet and Briefing Room press release from earlier this year addressed some of the ways that policymakers can combat the opioid epidemic, including:
limiting inappropriate use of prescription opioids.
Reducing the flow of illicit opioids (like heroin).
helping people seek treatment for opioid misuse.
deploying harm reduction tools that blunt the risks of death, illness, or injury.
These strategies are reflected in ongoing work at the federal, state, and local levels. Policymakers can work to prevent people from becoming addicted to opioids and to help those who are already misusing them to treat their addiction and minimize the risk of death or other harm.
What Can Counselors Do?
Counselors are uniquely positioned to respond to the opioid crisis. Responses to the opioid crisis include actions at the systemic, professional, and personal levels.
At the systemic and public policy level, counselors can be aware that the opioid crisis is a public health problem and that societal efforts should be framed in the public health arena. Examples include revised prescription guidelines, enhanced access to treatment for substance use disorders at various levels, and increased availability of the opioid reversal drug naloxone.
Patient access may be limited because of mandatory prescription monitoring programs. These programs may have unintended consequences where individuals may no longer have access to medications that are helping them. Counselors can also be aware of this risk and be willing to engage with clients in this situation. Another systemic solution is enhanced access to treatment for substance use disorders including medication-assisted treatment. Counselors can be aware of programs in their areas and of the evolving ways of providing care. Accreditation bodies and licensing boards can also review their requirements to ensure that counselors have training to recognize, screen, and treat or refer clients with substance use disorders (SUDs).
At the professional level, ethical codes emphasize the importance of counselors being able to recognize and refer clients with a variety of problems and issues. Counselors who have not been trained to work with clients with SUDs should pursue continuing education to maintain knowledge of best practices, particularly in medication-assisted approaches. They can engage with a client's psychiatrist, addiction treatment program, or primary care provider to ensure the best possible care for the client and make appropriate referrals if necessary.
Likewise, professional advocacy is an important course of action for them to ensure that the mental health community engages in efforts to address the epidemic collectively.
On a personal level, even counselors who do not work with clients with SUDs may take steps toward a solution. Options to consider in their private lives include disposal of unused opioid medications, facilitation of discussion about the epidemic, and support for people in recovery. Responding to the opioid crisis is a critical public policy and professional issue for counselors, regardless of their work setting, and there are a multitude of opportunities for action that can allow all counselors to contribute to a better outcome for those with SUDs.
More information for addictions counselors can be found at the following links:
https://tpcjournal.nbcc.org/stigma-help-seeking-and-substance-use/
https://tpcjournal.nbcc.org/addictions-content-published-in-counseling-journals-a-10-year-content-analysis-to-inform-research-and-practice/
Several addictions-related workshops are available at CCE Academy, including the following:
Adolescent Substance Abuse: Why It's Different
Identifying and Treating Gambling Addiction
Family-Inclusive Substance Abuse Counseling for Racial and Ethnic Minorities