activating-change-confronting-systemic-racism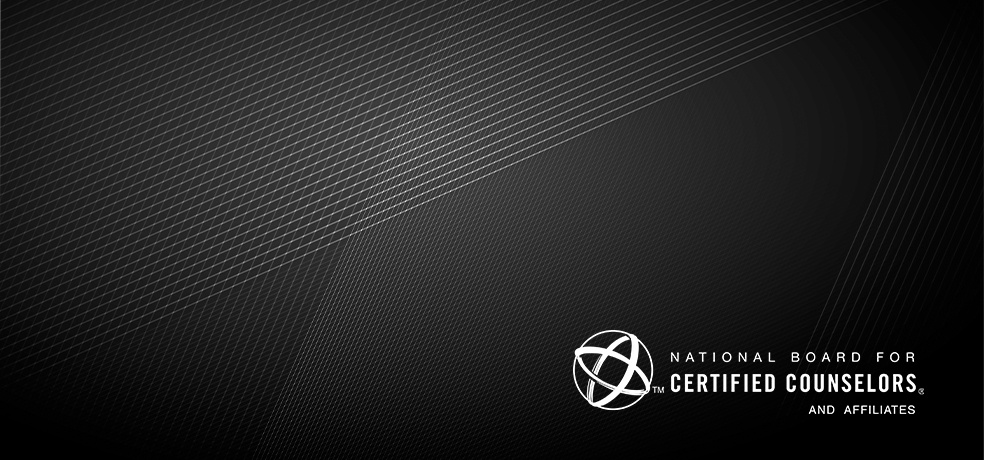 Counselors Standing in Solidarity
In the face of the recent deaths of George Floyd, Ahmaud Arbery, and Breonna Taylor, people across the globe are lending their voices to the cry that we must not allow systemic racism and horrific acts of violence to continue to imperil the lives and safety of people of color. At NBCC and Affiliates, we mourn the loss of these individuals, loved and valued by their families, friends, and communities, and we lend our voices to the call to action to eradicate racism, and the harm and violence it brings.
Systemic racism permeates all facets of our society and institutional structures, and it must be confronted and eradicated. In order to constructively challenge racism, and to break the bonds of injustice that impede the success and wellness of people of color, we must stand up and speak out against the injuries and violence of racism. We must confront the systems and structures that continue to perpetuate economic racial injustice and protest the injuries perpetuated against people of color. Confronting injustice is not easy or accomplished quickly, and it requires sustained action. The frustration and anger that results from decades of continuing injustice can erupt in clashes that send shockwaves through communities, as we have seen in recent days. The lack of any national, cohesive strategy directed at combating racism has seriously exacerbated the situation and caused additional harm.
These times challenge communities to join voices and put fear aside to address the inequities, confront the violence, and learn together how we might build structures that are more equitable and just. Counselors must seek to understand the systems that serve our communities, and how those systems are responsive or not to the cultural contexts of all community members. We must examine the equity or inequity in resource distribution, and to push for more fair and equitable allocations of resources to areas critical for societal success, including health and education needs. We must dismantle structures that impede the participation of specific groups and seek to promote the application of processes that encourage increased engagement by historically under-represented groups.
But first, we must face the hurt, fear, and anguish. People are grieving the senseless loss of life and are angered by the actions that have caused grievous harm to Mr. Floyd, Mr. Arbery and Ms. Taylor, as well as generations of people of color. It is not only the loss of life that is being grieved by our colleagues and community members. It is also the continuing message that Black men and other people of color are not safe in our communities. They are not protected by the systems that are established to administer justice; rather, they are too often imperiled or threatened by these very systems. We must activate changes in our society to ensure that all people can safely live their lives without threat of harm because of the color of their skin. We also must ensure that our communities have the time and space to process the pain and anguish present now.
Counselors are essential to helping our communities navigate through the necessary conversations and these very serious challenges. Our families need you. Our children need you. And our friends and fellow community members need you to be leaders and advocates for justice and equity as we attempt to correct these societal failures. The current situation will only change if we confront these serious problems and demand different outcomes.
Counselors have the potential to serve as informed and engaged leaders in their communities. Counselor education accreditation standards include preparation focused specifically on culturally competent practice. The Association for Multicultural Counseling and Development (AMCD) Multicultural and Social Justice Counseling Competencies inform the ethical codes of our profession, the training of counselors, and the clinical practice of counseling and supervision. In addition to these key resources underpinning the preparation and practice of counselors, there is a thriving and active community of thought-leaders, including the Minority Fellowship Program (MFP) Scholars, who are making critical contributions to the research and professional discourse around cultural competence and social justice. There are resources and engaged visionaries to help you as you serve your communities. Some of this powerful work is shared through the NBCC Foundation webinars.
Your training as a counselor prepares you for these important challenges. The essence of the profession is to respect and value each person's lived experience. The powerful resilience of our clients serves as our call to action. The action and advocacy of counselors can transform communities and strengthen justice and equity across our societal structures. We value you and we value your work. NBCC encourages professional counselors to engage their communities in constructive dialogue intended to combat and address the evils of systemic racism and violence against people of color, which have been ignored for too long.
---
Share On Social Media:
---
Read more articles