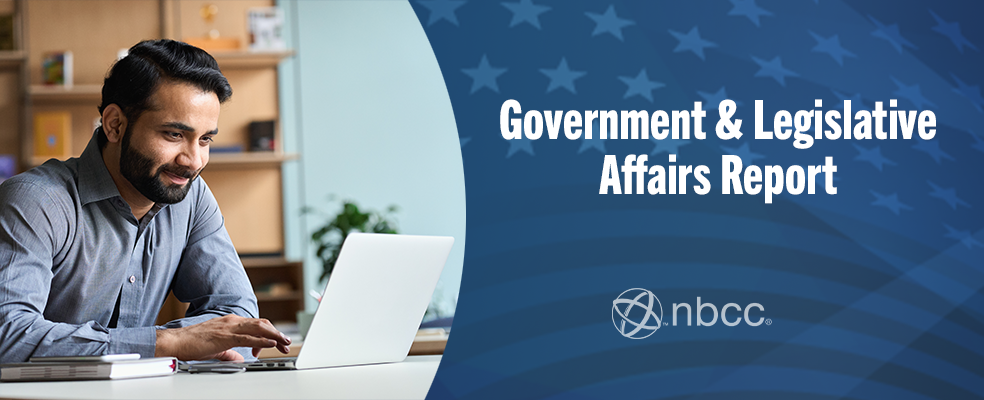 Medicare coverage of mental health counselors has been a top legislative priority of NBCC's Government and Legislative Affairs Department for over 20 years, and we are continuing the fight in 2022. Medicare recognition of mental health counselors (MHCs) and marriage and family therapists (MFTs) will increase the public's access to addiction and mental health services, particularly in rural and underserved areas.
Currently, Medicare does not reimburse for psychotherapy services provided by mental health counselors or marriage and family therapists. These two professions make up about 40% of the licensed behavioral health workforce in the United States, and they are covered by all other insurance providers, both public and private, aside from Medicare, the largest insurer in the United States. The addition of MHCs and MFTs would add over 225,000 mental health providers to the Medicare network, therefore easing the current workforce shortages.
This past month NBCC worked with our long-term partners, the Medicare Mental Health Workforce Coalition (MMHWC), to launch a full-scale advocacy campaign to support the passing of the Mental Health Access Improvement Act (S. 828/H.R. 432). The MMHWC consists of 14 mental health organizations who work to strengthen advocacy efforts specifically aimed at passing this legislation. This act would recognize MHCs and MFTs as covered Medicare providers and allow them to bill Medicare for counseling services. This legislation would also be a major step toward gaining parity with other mental health professions.
The 2-week-long advocacy campaign was designed to engage coalition stakeholders in a joint grassroots effort to tweet, call, email, and send Facebook messages to their members of Congress asking for their support to make MHCs and MFTs Medicare-eligible providers. Throughout the 2-week period, NCCs received multiple messages urging them to contact their representatives via the NBCC VoterVoice platform.
The culmination of the MMHWC campaign was an action-oriented webinar held on Feb. 24, 2022. Nearly 200 advocates from around the country, representing the various organizations of the coalition, tuned in to receive guidance on how to contact their members of Congress in support of these bills. During the webinar, key coalition members representing NBCC, AAMFT, ACA, AMHCA, and CAMFT provided an overview of the Medicare program, the current legislation, the coalition's efforts, and the importance of adding MHCs and MFTs as billable providers of Medicare. A step-by-step guide for calling your representative was also made available during the webinar. If you were unable to attend the webinar, a recording is still available.
Currently 23 Senators and 68 House Representatives are co-sponsoring the Mental Health Access Improvement Act, and we need your help to increase the congressional support. Please reach out to your representatives and ask them to co-sponsor (or thank them if they are already a co-sponsor), as additional co-sponsors will significantly increase the chances of the passage of this vital legislation. Congress can act on these bills at any time until the end of 2022, so NBCC will be launching additional campaigns to engage all stakeholders as we continue to fight for counselors to be Medicare-eligible providers.
Please consider adding your voice to the cause and visit our website for ongoing updates and information at https://nbcc.org/govtaffairs.