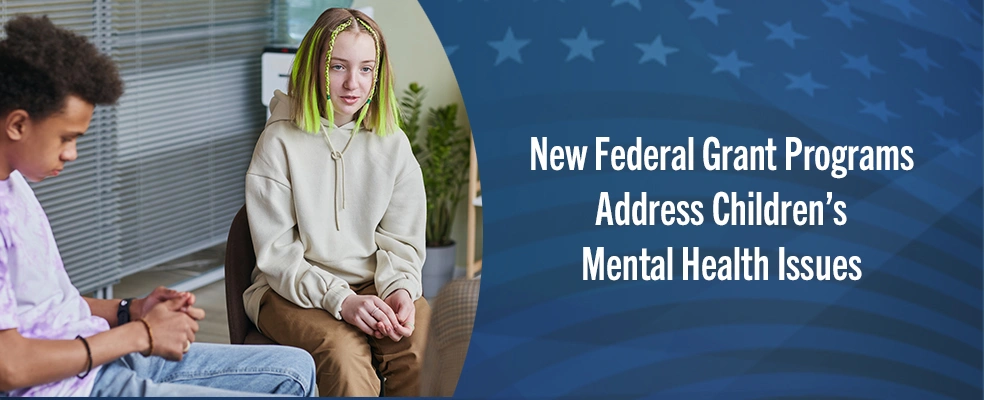 In March, the White House announced a comprehensive national strategy to tackle the nation's mental health crisis and called for a major transformation in how mental health is accessed, treated, and integrated, both in and out of health care settings. Since then, several new White House actions have focused on addressing children's mental health issues due to increasing rates of depression, anxiety, and suicidal thoughts.
On July 29, two efforts to strengthen school-based mental health services and address the youth mental health crisis were announced.
First, under the Mental Health Service Professional Demonstration Grant Program, over $140 million in competitive grants will be provided to support a strong pipeline into the mental health profession, including innovative partnerships to prepare qualified school-based mental health providers—including counselors—for employment in schools.
Additionally, the School-Based Mental Health Services Grant Program will also provide over $140 million in competitive grants to states and school districts to increase the number of qualified mental health services providers to deliver school-based mental health services to students in local educational agencies with demonstrated need. This program will increase the number of counselors and other mental health professionals serving students.
Second, in a letter to state governors, the U.S. Departments of Education and Health and Human Services highlighted current and upcoming federal resources available to states and schools to invest in mental health services for students.
The letter identified actions by the executive branch to improve the delivery of health care in schools and make sure children enrolled in Medicaid have access to comprehensive health care services. The letter also previews forthcoming guidance on how states can leverage Medicaid funding to deliver critical mental health care services to more students, including ways to make it easier to bill Medicaid for these services.
The White House also highlighted that an additional $1.7 billion for mental health is headed to schools and communities through the Bipartisan Safer Communities Act recently signed into law. Some youth mental health provisions of this legislation authorize funding and technical assistance in the following areas:
enhancing delivery of school-based mental health
increasing access to children's mental health services
building awareness of and access to mental health care
NBCC will continue to monitor and identify federal initiatives aimed at increasing opportunities for counselors to participate in efforts to increase access to mental health services for children and young adults. Visit our Government Affairs newsroom to read about the latest developments.