Michigan Passes Legislation to Protect LPC Scope of Practice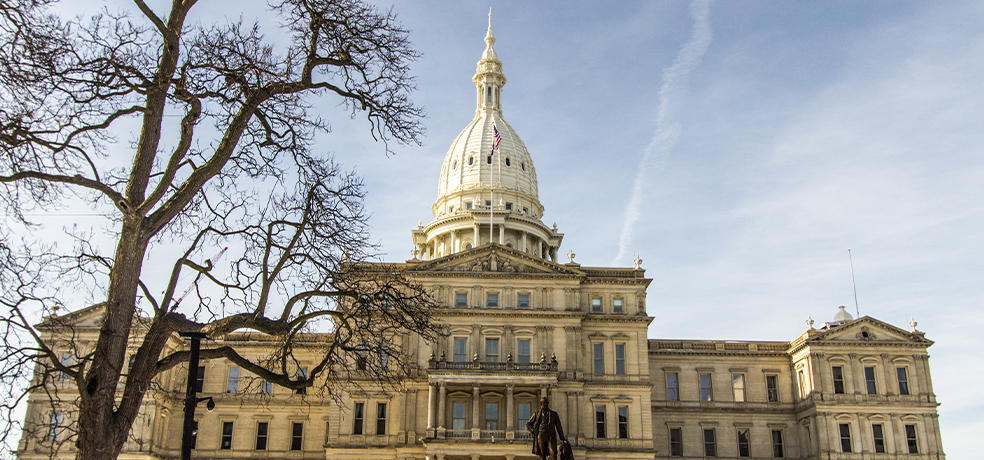 The Michigan Legislature has passed HB 4325, a bill that clarifies licensure laws while protecting the scope of practice and ability of LPCs to treat and diagnose. Governor Gretchen Whitmer (D) signed the legislation into law on October 29. This legislation is a major step forward, as it will protect LPC licensure in the state for years to come.

Earlier this year, the Michigan Department of Licensing and Regulatory Affairs (LARA) issued proposed changes to the licensure rules for LPCs. While some of these changes were necessary to clear up discrepancies in the law, the changes would have eliminated the ability of counselors to diagnose in Michigan. NBCC activated our Grassroots Network in Michigan and over 1,600 board certified counselors in the state sent comments to LARA opposing the rules changes.

NBCC worked closely with the Michigan Mental Health Counselors Association (MMHCA) to advance HB 4325, sponsored by Michigan State Representative Aaron Miller (R, 59th District). The bill garnered bipartisan support in both the Michigan House of Representatives and the Michigan Senate and was sent to the governor's office quickly.

This legislation has made clarifying changes to the licensure statute while protecting and reaffirming the ability of LPCs to diagnose in Michigan. NBCC's Government & Legislative Affairs Department would like to thank everyone who took action and made their voices heard by sending comments to LARA. The flood of feedback that LARA received undoubtedly made an impact and helped get HB 4325 off the ground. We are hoping this can be a blueprint for fighting threats like this in other states in the future.
---
Share On Social Media:
---
Read more articles