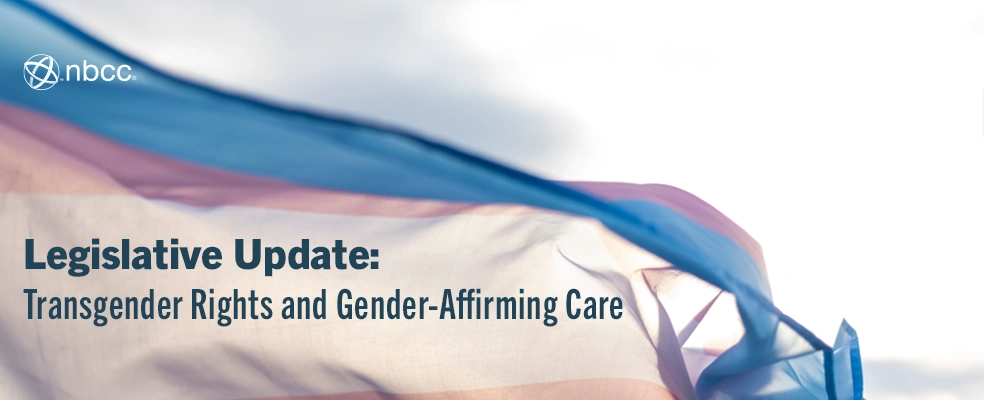 In May of this year, we reported on state legislation restricting gender-affirming care across the nation. Since that time, several state's legislators and their supporters have continued to pass new bills restricting gender-affirming health care. In addition, other states have passed laws that place limits on transgender youth participation in school athletics, public dress codes for transgender or nonbinary adults, which bathrooms and pronouns they can use, and school literature on LGBTQ people. Missouri, South Carolina, and Texas have each introduced over 35 anti-transgender bills in their state houses this year. In April, the Human Rights Campaign (HRC) offered this snapshot of 2023 anti-LGBTQ+ legislation—Over 520 anti-LGBTQ+ bills have been introduced in state legislatures and of these, over 220 bills specifically target transgender and nonbinary people. The American Civil Liberties Union (ACLU) actively tracks and updates legislation that negatively impacts LGBTQ people.
These bills are often not started by local grassroots groups or constituent demand but from the urging of national interest groups who have coordinated efforts with state legislators and governors. Many of the bills either directly impact the services that counselors are able to provide to clients or indirectly impact mental health services. Professional counseling organizations have spoken out against legislation that limits the ability of counselors to serve their clients. Relative to counseling membership associations, the American Counseling Association (ACA) and SAIGE (Society for Sexual, Affectional, Intersex, and Gender Expansive Identities), a division of ACA, advocate for the equitable inclusion of LGBTGEQIAP+ persons within the counseling profession and beyond. For more information on position statements and advocacy by ACA and SAIGE, and to get involved, please visit the SAIGE website.
Scan of Recent Enacted State Legislation
Many of the bills mentioned below include references to counseling or mental health services. Counselors serving clients in the states of focus are encouraged to review the full text of the bills to ensure that they are aware of any potential impacts on clinical practice and client engagement.